The love of your life has finally popped the big question. Now the real fun starts - planning the wedding! Every decision you make will be captured on photographs for a lifetime. That's why every detail matters.
Have you thought about where your rings will be kept before they are placed on your and your new hubby's fingers? Someone's pocket? The generic box from the jewelery store? What about a unique, thoughtful and personalized ring box.
Here's a list of the most beautiful and trendy wedding ring boxes this year. To match your specific theme, I've grouped them in to styles and techniques.
Wedding style - RUSTIC, SHABBY CHIC
This adorable wooden box is the perfect mix between sweet and vintage materials.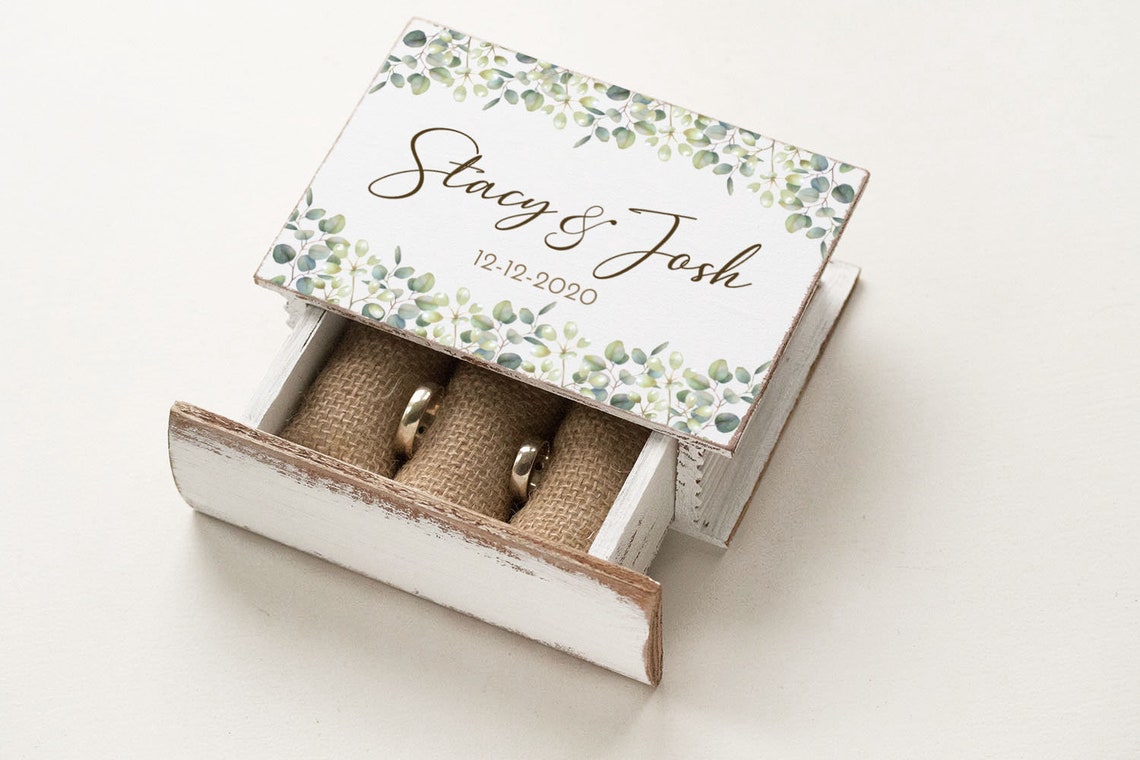 Wedding Style - RUSTIC, WOODLAND
This classic favorite will never go out of fashion. A raw wood with names or letters "carved" in to the stamp is an absolute winner.
Wedding style - MODERN, GEOMETRIC, CLASSIC
If you have a wedding planned somewhere in or around a beautiful garden, this ring box will fit right in. It makes a statement in a wonderful trendy way by incorporating geometric shapes and acrylic.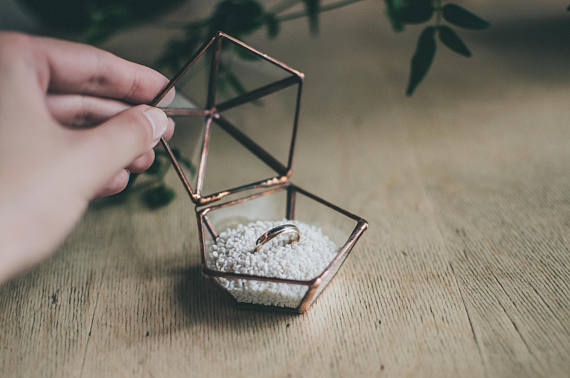 Wedding Style - MODERN, ROMANTIC
How enchanting is this fairytale acrylic ring box?